Now that we have a list of users, we are ready to create our Categories and Courses. The term Categories is a bit confusing. The common term in US schools, colleges and universities is Departments. However, in Moodle Categories means categories of courses. First, we create our categories for our courses and then we place our courses in these categories.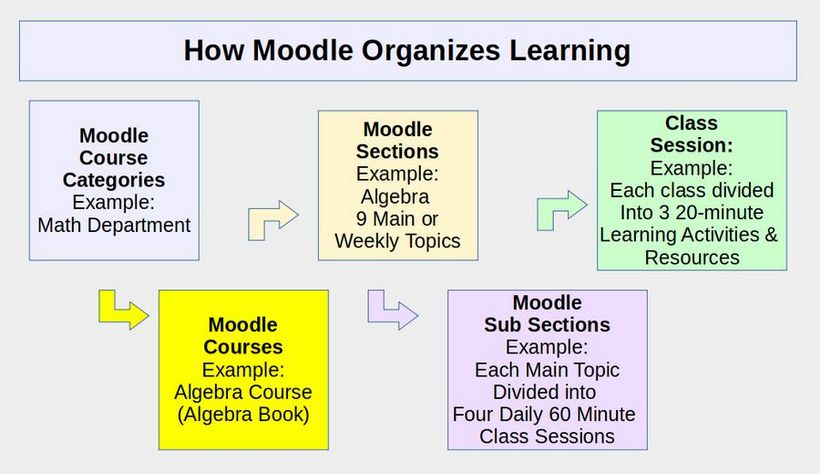 Moodle Orange School Demo Site Categories and Courses
On our own Moodle website, there is only one category called Category 1 and there are no courses.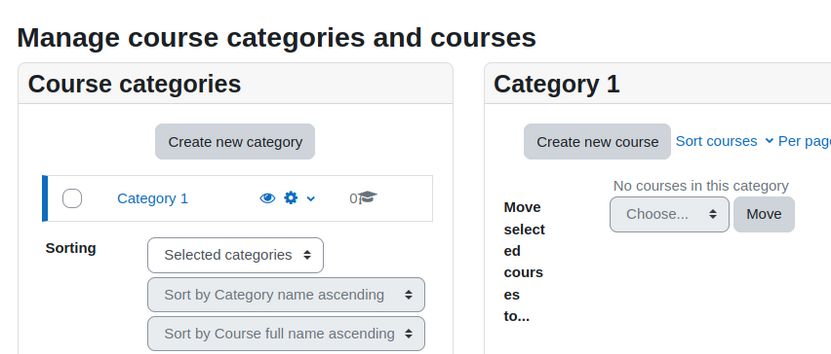 To better understand what Moodle Categories and Courses looks like, log into the Orange School Demo Site as a Manager.